When talking about Hanoi, people immediately think of a thousand-year-old capital of culture with ancient beauty, mixed with a little dreamy and strangely peaceful, when talking about Saigon, everyone is excited about magnificence. , busy on every street corner. Let's take a look at tourist attractions in Saigon not to be missed!
Travel TP-Hô Chi Minh You come to the city located in the middle of the rich South, adjacent to the south of the South East and the northern edge of the Southwest. It is the most popular and largest city in Vietnam. It is a major transport gateway, connecting with the provinces in the region and is the international gateway of the region.
You can feel that this city never seems to be bustling even though night has fallen. During the day, the reels of life swept the people who lived here with hustle and bustle, hurry, when the city lights up is also the time when people can exhaust tired into the game, entertainment. Saigon is so, always brilliant, always full of vitality that makes every tourist stop here not out of curiosity: So what does this city have in the end that makes life so vibrant ? Let's try to check out the highlights to understand more about Saigon's human culture.
1. Ben Thanh Market
It is impossible not to mention this place first when it was considered a symbol of Saigon for decades. This market is located in district 1 of the center of the city, next to Guo Thi Trang Square and Park 23/9. Such a prime location is why this market is so bustling and crowded. Ben Thanh Market was started construction, completed in the early years of the 20th century and has been operating continuously ever since.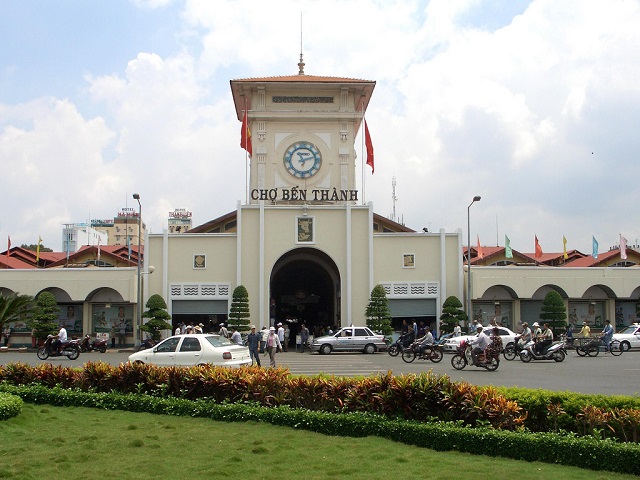 Famous tourist destinations in Saigon typical Ben Thanh market.
With more than 3000 stalls are sold here including all kinds of wholesale goods, retail from ordinary to luxury products so it can be said that the items here are extremely diverse. From about 8-9am is the time when stalls and counters are open to guests from this time onwards, the market is always crowded with buyers, the space is really bustling.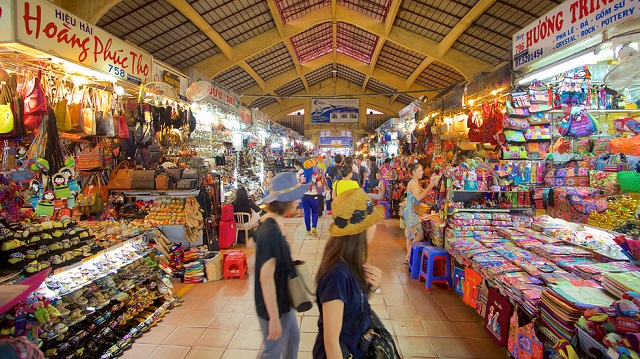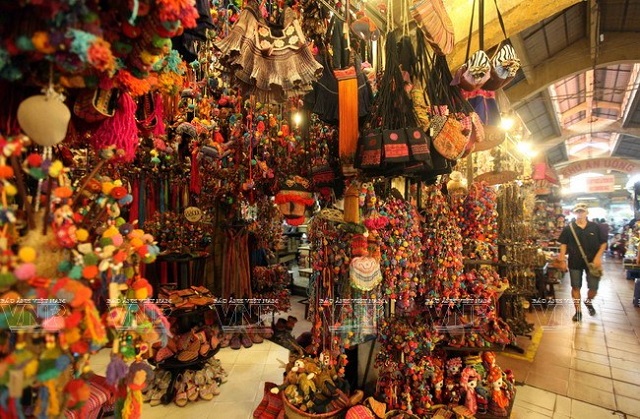 Places to visit in Saigon attract many tourists
2. Notre Dame Cathedral
If you are a fan of French classics The Hunchback of Notre Dame (Victor Hugo), you must have already imagined the context of the story – where passionate but grim love takes place. is a majestic church space, standing in the heart of magnificent and ancient Paris. And right in Saigon, there is such a house, although it is not the context of the love story in the other work, it seems to be a copy with the name Saigon Notre-Dame Cathedral or the full name is Vuong. Basilica of the Immaculate Conception and impressive classical architecture of France and Christian culture. Every weekend, the church is a place to celebrate Mass.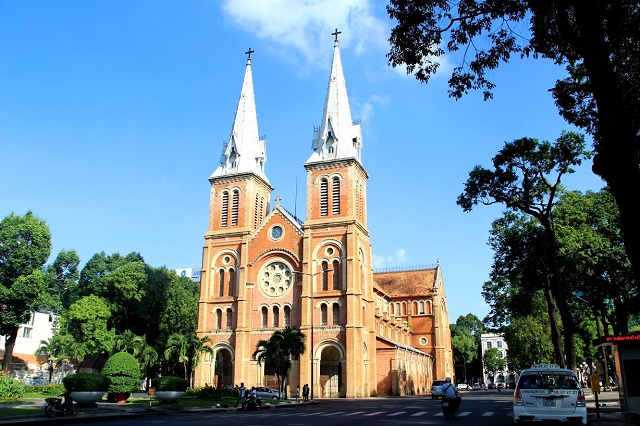 Popular tourist destinations in Saigon like Notre Dame Cathedral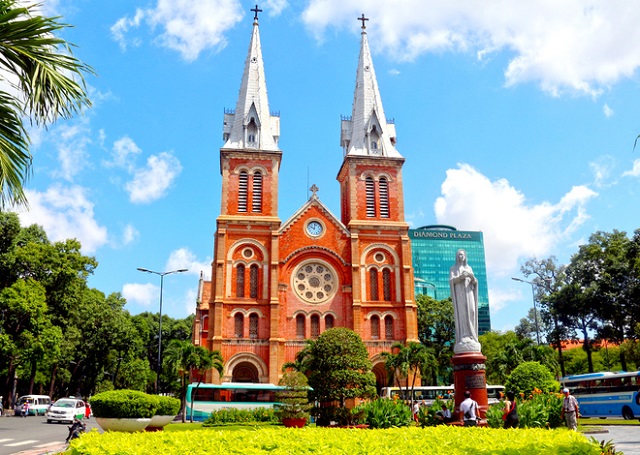 Ho Chi Minh tourist destination famous Notre Dame Cathedral
3. Saigon Central Post Office
As a place for young people who love taking photos, checking in. City Post Office is a typical architectural project designed by a French engineer in the combination of two luxurious European and Asian styles.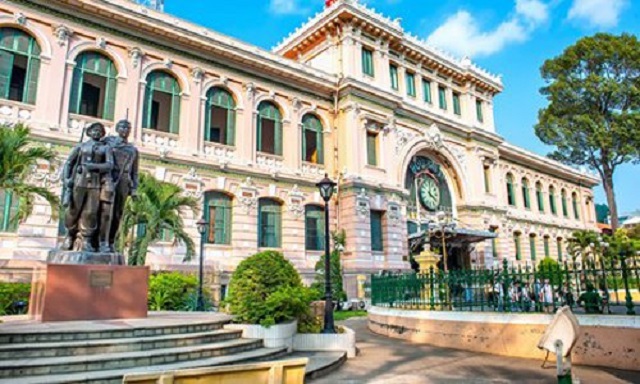 Tourist destination in Saigon – Ho Chi Minh Post Office
The outside of the building is decorated in rectangular boxes, on the squares of men and women wearing laurel wreaths. In the middle, shaped place offers the house with a large clock. In the evening, the entire electric lights, lights, lights, lights, lights between the centers.
Các điểm du lịch Hồ Chí Minh vào ban đêm
4. Opera House
Inaugurated in 1900, the Saigon Opera House is one of the oldest theaters with Western European architecture, considered a counterweight to the Hanoi Opera House. Over 100 years, it can be said that this is a witness of a historical stage of the fierce resistance of the nation until the liberation of the South and reunification of the country. Similar to the Saigon Central Post Office, this work also influenced late 19th century French art, from facade reliefs to interior decoration.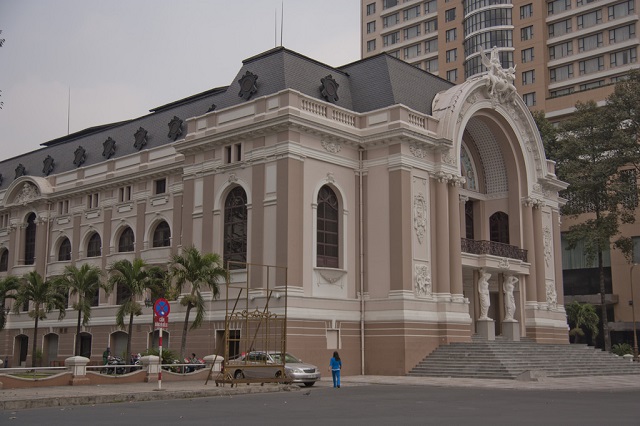 Saigon attractions cannot be missed
5. Sài Gòn Square
For those who are shoppers, it is impossible not to know Saigon Square – "shopping paradise" is extremely famous with 3 facilities in District 1. Visiting this shopping center you will be stunned before as Lost in the matrix with too many items with all kinds of items from suits, clothes, bags … The prices of fashion items here fluctuate quite a lot, mainly exports, so you must be default strong when visiting this shopping mall. It is not difficult for you to find and buy your favorite items when coming to Saigon Square.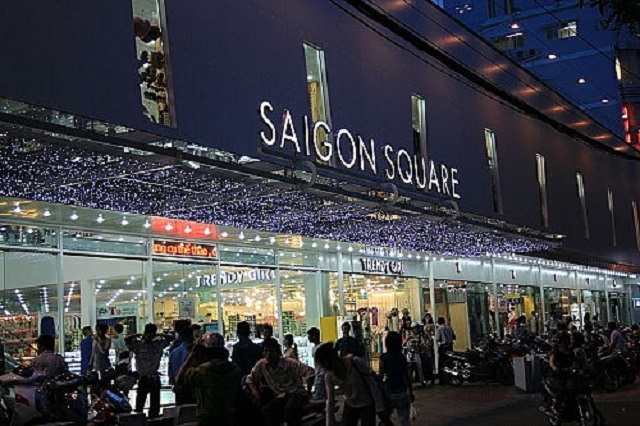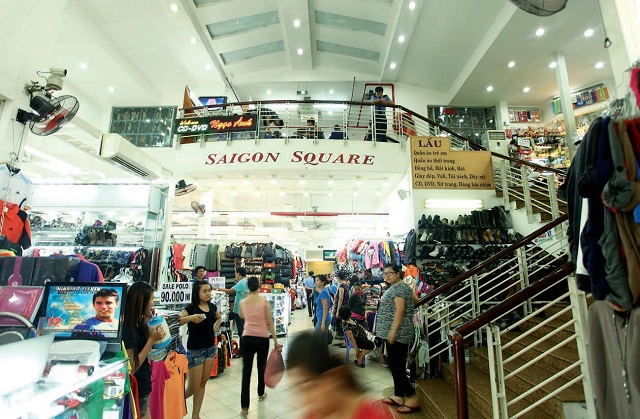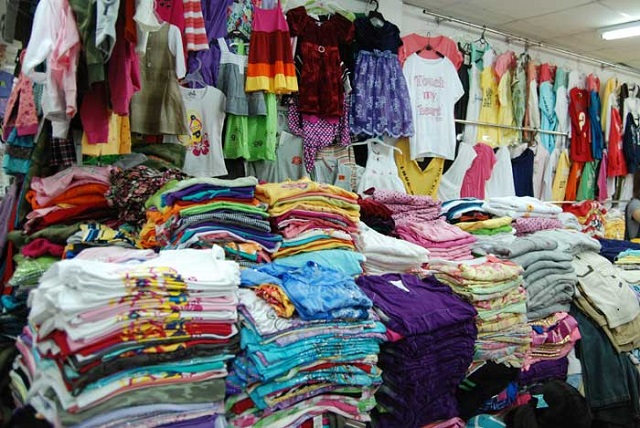 Shoppers cannot help but know Saigon Square – "shopping paradise"
6. Starlight Bridge
If you are a lover of light and romance, do not miss without saving the moments at tree specials. Starlight bridge across, connecting the banks of the romantic Crescent. At first, this tree will not be different from the other demanding trees, but the magic is only really until darkness falls. This is new we can be out of the beauty as true call of it. The top and bottom of the design of countless light bulbs sparkle like the night sky. The water spray system assembled on the sides of the bridge is connected to the magic and eye-catching rainbow light effect. After checking around and taking a satisfying photo, visitors can stop by at a snack shop and take in the bridge's splendid beauty.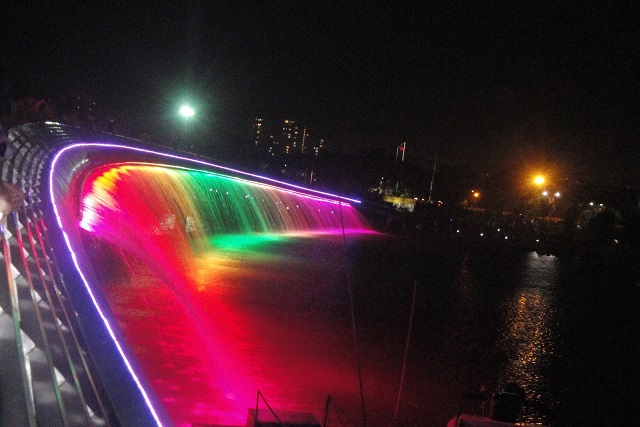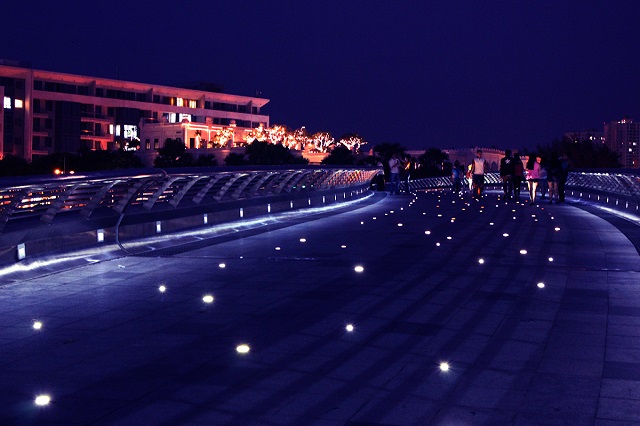 Nice spots in Saigon at night
7. Independence Palace
Also known as the Reunification Palace, is an architectural work going into the national history, used to be the workplace of the government apparatus of the Republic of Vietnam during the resistance war against the US. After the liberation, the Independence Palace was sorted into a special national level. On this day, on every important anniversary of the Vietnamese nation such as April 30 and September 2, thousands of people flock here to visit as well as to review the nation's history as well as to commemorate the heroes who fell for skin independence.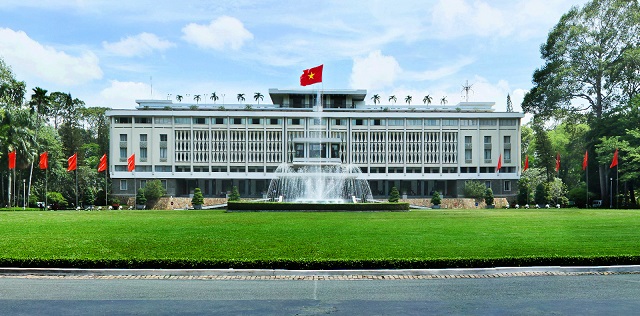 Tourist area in Ho Chi Minh is indispensable
8. Dam Sen Water Park
As a part of the entertainment service complex, Dam Sen Water Park is definitely a must-see for young people. A large wave creation profile with 26 floors of underwater entertainment equipment also allows you to struggle and satisfy. The games are also gradually increased for adventurous and thrilling travelers such as speed skating with spinning speed or a game of swing to pass … However, you do not need to worry too much. about safety because there is always a management team that closely supervises and is always ready to assist promptly.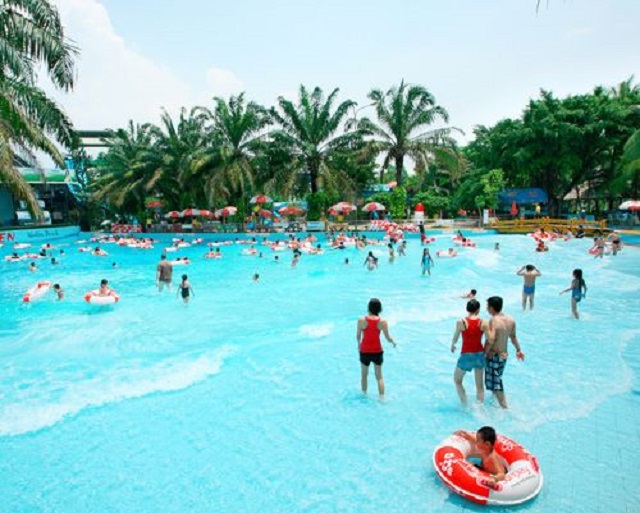 Tourist area around Saigon during hot seasons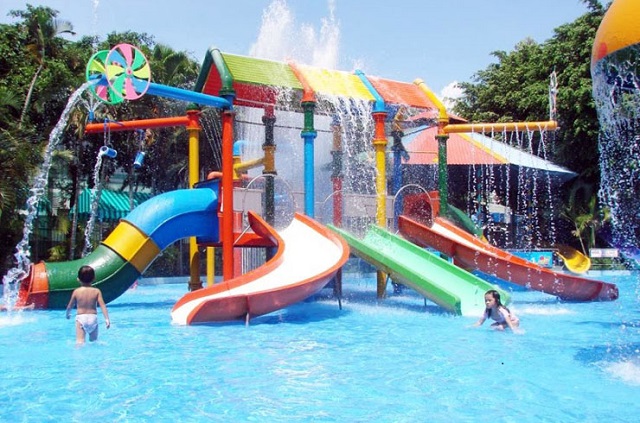 9. Suoi Tien cultural tourist area
Is an entertainment link. Fairy stream is not large and very fresh in District 9, Ho Chi Minh City but is exploited in terms of culture and history. This is a result that really means a lot in historical education issues, keeping cultural features without being dry for customers. Visiting this resort, children and adults can play many fun and rewarding games, watch music, circus and magic performances.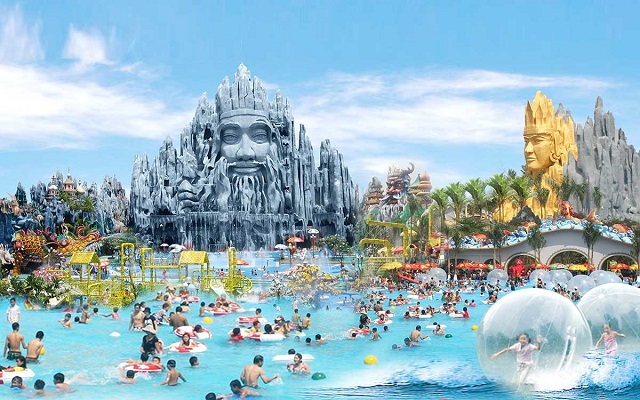 Interesting destinations in Saigon on weekends HCM
In addition, there will constantly be very unique festivals. Especially, some festivals are held according to seasons such as: Summer festival with works made from fruits, winter festival with angel night …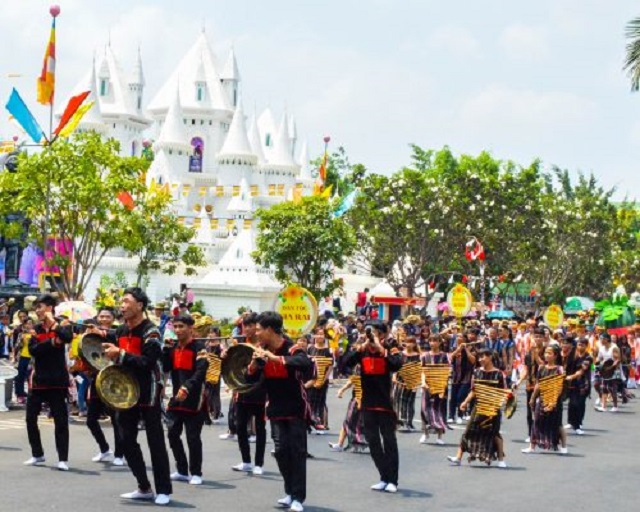 The tourism in Saigon with ethnic cultures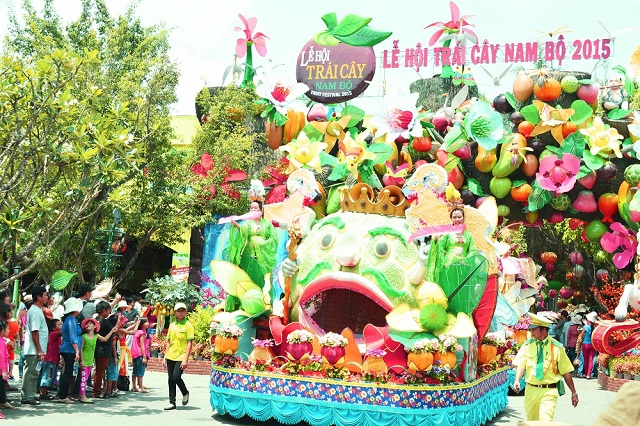 The festival cannot be mentioned in HCM
Although some of the points in are not all but we are some highlights not only about entertainment, but also culture and history of a city that has fallen to the highest level in Vietnam.